"The Landmark was everything we wished for and more…"
The words of Doctor Amanda Thornton who recently hosted her joint 50th Birthday Party with husband Justin in our brand new, exclusive venue… the 1873 Wing.
A party that will be talked about for years to come, we were delighted to welcome Amanda, Justin and their 200 guests to our iconic, Grade II listed former Burnley Grammar School building on Thursday 2nd June for a night to remember.
Married for 22 years, the couple celebrate their birthdays just six weeks apart and determined to give their friends and family a spectacular evening, they leased our entire 1873 Wing for the big night.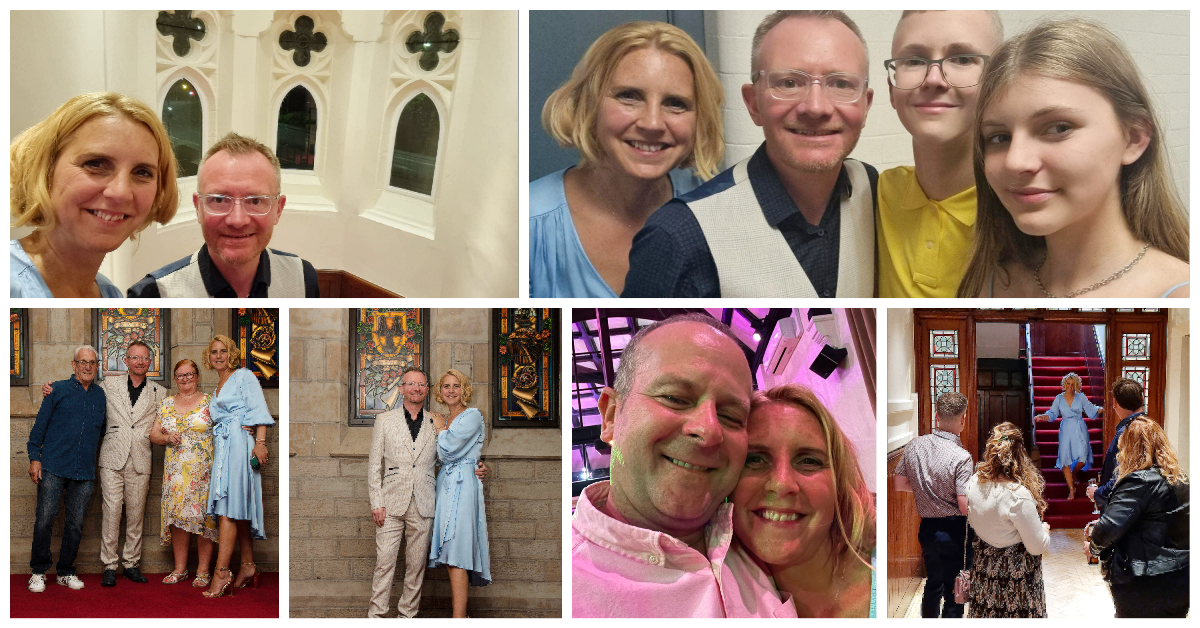 Why The Landmark?
 Both Burnley born and bred, Amanda and Justin are extremely proud "Burnley folk." They'll tell you that themselves, and when it came to choosing a venue for their big party, that pride ultimately played a major role.
To set the scene we need to rewind a year or two, to pre-COVID times. Formerly working as a Digital Clinical Lead and now an NHS Director which has included spending the past 18 months establishing and leading a successful COVID testing laboratory for the NHS, Amanda was in the process of checking out The Landmark's Business Club, attracted by our "open space and agile working spaces."
Unfortunately COVID-19 temporarily put an end to that particular search, but with many of Amanda and Justin's friends turning 50 during the pandemic, the Burnley-based couple were determined to put on a "big bash" of their own.
Amanda told us: "We wanted something a bit different, we are a bit eccentric and like to do things a bit differently."
Working Lancashire wide in her job, Amanda has built up a large connection of friends over the years and not wanting a potential venue to limit their numbers and with the need to cater easily for 200 people, The Landmark was the only choice for her and husband Justin.
She said: "Me and my daughter went in first and just took one look at the stylish way they had done up the venue, and I was absolutely determined that this was the place that we were going to have our party. I took my husband in the following day and he completely agreed."
Justin commented: "The moment we were shown around the building we were blown away with the original features and the work that had got into maintaining the authentic old grammar school feel. Knowing we wanted to invite a large number of guests, the venue jumped to our aid and provided the perfect backdrop for our special evening.'
Some may say it was 'love at first sight' but it was also the story behind our £2million restoration project which also attracted the attention of Amanda and Justin.
Amanda added: "The building was sympathetically restored by a local Burnley lad who has done well for himself and is obviously proud of the building too.
"We are very proud Burnley folk, the effort which has been put into the stained glass windows and how they tell the story of Burnley very cleverly is brilliant."
The Pre-Party Experience
 With our facilities and historic building getting top marks all round, next up was arranging the finer details of the big party itself.
Working together with our Events Planner Vikki Boyd, ideas were discussed and put in place, including some beautiful, electronic tealights to recognise those who couldn't be there. The party also included a photobooth, as well as table and electronic gaming, while the party also saw over £350 raised on the night for Pendleside Hospice.
Despite opting to go with their own caterers, the fantastic 'Let's Go Street Food' who set up two street food stalls on our courtyard offering food from fish & chips to battered prawns and Longhorn steak beef burgers, Justin, a Head Chef himself at a local college, was extremely impressed with the menus offered.
Amanda said: "Nothing was too much trouble. Whenever we just bobbed in, they would make sure we could go up to the room and have a look around.
"They worked incredibly hard to increase their numbers of bar staff and people who could host us, as we wanted and needed both rooms to be able to make the venue work for us. Not all venues allow you to bring your own caterers so that was a big plus too.
"They said they would give us a really good party and they did!"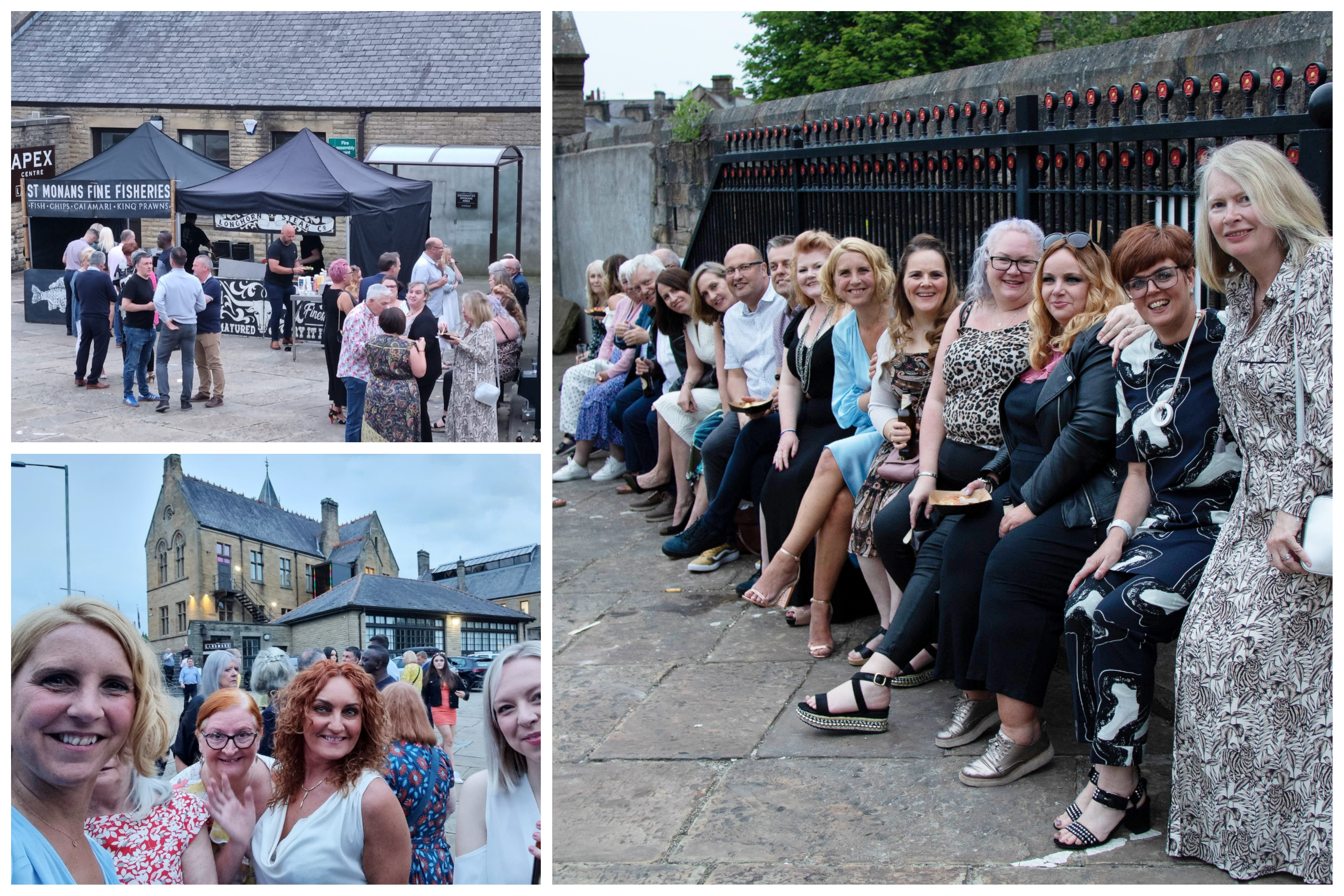 Amanda and Justin celebrate their 50th Birthday Party
 …and what a night it was!
The Liverpool-based band 'Hello Felix' returned to their hometown to put on a fantastic performance, while local DJs and friends of Amanda and Justin, Iain Parkinson and Ian Chadwick, who also DJ'd at the couples wedding and 40thBirthday party continued the tradition with more fantastic entertainment.
Amanda said: "The acoustics in the room worked really well. The noise got caught in the ceiling and bounced back down. It all worked really, really well."
Guests of Amanda and Justin didn't hesitate twice at grabbing pictures in front of our beautiful stained glass windows, which tell the history and story of Burnley, while our courtyard also proved extremely popular for a few party snaps.
When asked if they would recommend the 1873 Wing, Amanda and Justin left us feeling proud and excited for what is to come.
They said: "It was everything we wished for and more. People said it is the best party they have ever been to. It was well organised, well presented, The Landmark thought of everything.
"Yes we pushed the boat out and got two rooms, yes we got some excellent caterers in, but the building itself made it stupidly easy to throw a good party.
"I can't believe our luck. This venue will get booked up by weddings very, very soon and we will not be able to get it. The timing for us and the fact that we had eyeballed it and had a look and found it early on, before it becomes the venue choice for Lancashire, I just feel so lucky."
Those words are music to our ears. Are you looking for an exclusive venue to host your special event? Give us a call on 01282 940095, email events@landmarkburnley.co.uk or check out our website and enquire online here: https://greathall.landmarkburnley.co.uk/